Belwin
Two Renaissance Chorals (Adoramus Te / Ave Maria)
---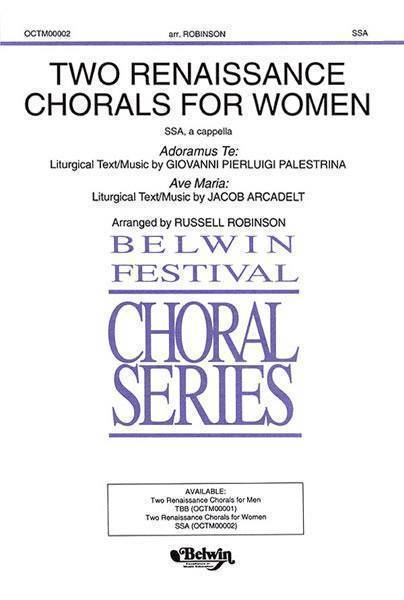 Two choral classics from the Renaissance period - "Adoramus Te" (Palestrina) and "Ave Maria" (Arcadelt) - are now available in this easy SATB edition. They were previously released in men's, women's, and three-part mixed voicings. An exceptional addition to any concert!
There are currently no questions for this product.
There are currently no reviews for this product. Be the first to write one!