Edmonton Downtown - Drums Lessons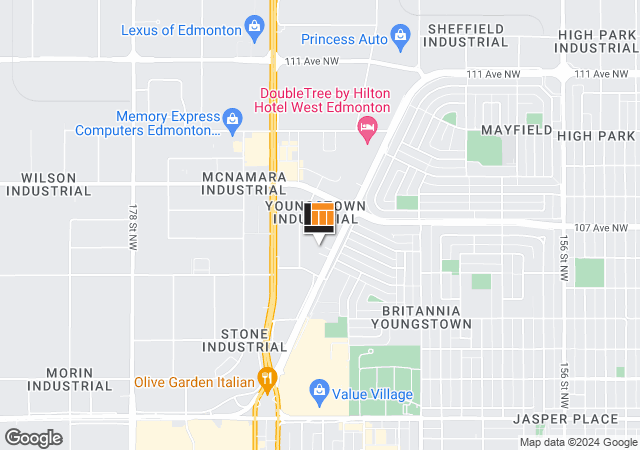 Natalie Gustafson
Lesson Coordinator




Lessons Located at our *NEW* Edmonton Mayfield Location.

10528 Mayfield Road
Edmonton, AB T5P 4X4
780-489-9764

[email protected]
This Location Offers:
Online Lessons
All Lessons
Private Lessons
Lessons Located at our *NEW* Edmonton Mayfield Location. 10528 Mayfield Road Edmonton, AB T5P 4X4 780-489-9764
Our Drums Teachers:
show all

Jon Guenter is a freelance musician based in the city of Edmonton. He's a recent graduate of MacEwan University's Bachelor of Music program, majoring in Drum Set Performance, where he spent the majority of his studies focusing on improvisation. Throughout his studies, Jon has taken the role of bandleader, and has played in a variety of styles, from rock to pop. While Jon's focus lies in the genre of jazz, he is well-versed in many different styles, and has a passion for teaching music to students of all ages and abilities. Jon is a firm believer in examining the aspects of music from a variety of different angles, and believes this process is essential in the development of any musician. Jon has invested his time into understanding not only the theory that surrounds drums, but music theory as a whole. By learning music through mediums like theory, technique, listening, and instrument application, this provides students with the tools to both learn and understand music, allowing them a creative outlet that will translate into other areas of life. Jon's passion for learning is equally matched by his passion for teaching and it is the experience of growth and knowledge that makes teaching such a positive experience for both Jon and his students. Jon understands each student learns their own way and at different speeds but encourages students to spend a designated set of time each week to work on the materials discussed in class. Jon wants the best for his students and will strive to provide an environment that results in a positive experience for each student. Jon offers lessons at our Edmonton Mayfield location. His rate is $28 per half hour.

Nelson Collins - Lee
(Drums)
Registration Request
Online Lessons: Yes
Nelson Collins-Lee is an active performer, instructor and recording engineer who has been learning and playing music since the age of 6. Educated at MacEwan University and the University of North Texas, he has been teaching professionally for over 10 years. While his main focus is metal and rock he is also well-versed in jazz, funk, and pop music as well as certain electronic and world music styles. He has appeared on many recordings and has played hundreds of shows nationally, as well as taking on freelance gigs. Nelson has a student-centered philosophy towards drum education and encourages students to develop their ear and taste by actively listening to and engaging with music while introducing them to the relevent tools and methods along the way. Nelson offers lessons at our Edmonton Mayfield location. His rate is $28 per half hour.